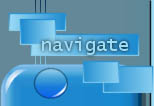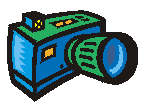 The art of wondering makes life worth living
As a young boy I already was fascinated by the processes in Nature, which make it look as it looks today. At those times I conducted several experiments with materials, available in and around the house. Later on, this interest in Nature did not disappear. Although I'm not working in science anymore as a professional, the enthusiasm for science did not disappear.
On this site, I want to show that science can be fun and very rewarding, also at the level of the amateur. This site is not intended as a state of the art research-forum, nor as a place where all newest insights are presented to the public. Its main purpose is to share my enthusiasm for science with other people and I hope that this site also makes other people enthusiastic for science.
This site is split in several parts, each part devoted to a part of science, in which I actively conduct experiments and in which I actively am working as an amateur at a reasonable level. The navigator-menu at the left of this site can be used to easily navigate throughout this site and is present on each page.
I hope you will enjoy reading this site.
Wilco

All videos on this website are compressed with the so-called XVid codec. This is a great open source product, which allows very good compression of video data, while maintaining superb image quality. Please install this codec on your PC if you wish to view the videos from this website. The newest software is available from the original website, but just in case, that does not work for you, the codec also is available from here.
All images and videos appearing in the website 'Science made alive' are licensed under a Creative Commons Attribution-ShareAlike 3.0 Unported License. Images and videos may be copied, redistributed and modified, provided a link is given to the original work. If an item is modified and a derived work is created and distributed, then this is allowed, but this derived work also should be made available under a similar license as the original work.




This site is © Copyright Wilco Oelen 2004-2020, All Rights Reserved.

I want to thank the company behind "free web templates" for the layout.