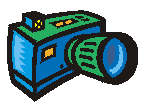 Delights of photography
Even in this time of digital photography a lot of interesting things can be done with 'classic' photography. Especially, when combined with a dark room, the 'classic' photography may add a lot to the hobby of photography.
Digital photography has the advantage of greater flexibility in terms of image manipulation, but its great disadvantage is the lack of flexibility in printing of the images. Making high quality prints still is quite expensive, when done at home, and having the images printed at a photography shop only allows printing on standard photo paper.
For just plain photography, digital photography is quite good at the moment. The prints from standard processing facilities are good and have nice colors, but what is lacking is the distinctive look of beautiful printing paper, such as fiber based matte papers.
For this reason, I expect that 'classic' photography will stay around for many years to come, not for the masses, but for a certain group of people who want specific artistic freedom in printing their valuable images on distinctive media.
This site does not cover all artistic details of making pictures, it concentrates on the technical part of processing and printing. Artistic choices are a personal matter.
Information is given on the following two subjects: