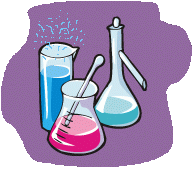 Experiments for 'thallousnitrate'
Below follows a summary of all experiments, matching your search. Click one of the EXPERIMENT hyperlinks for a complete description of the experiment.

Results for 'thallousnitrate':
EXPERIMENT 1
---------------
This is a set of experiments, demonstrating an interesting aspect of thallium
chemistry, in combination with different iodine-containing compounds.


EXPERIMENT 2
---------------
Thallous iodide is insoluble in water and is a beautiful brightly colored
compound, with a color, depending on temperature.


EXPERIMENT 3
---------------
Thallium(I) chromate and thallium(I) dichromate both are insoluble (or at most
marginally soluble) in water. Thallium(I) is not a sufficiently strong reductor
to get the hexavalent chromium reduced.


EXPERIMENT 4
---------------
Thallium(I) metaperiodate is very much like potassium metaperiodate, but it
decomposes easily due to an internal redox reaction in which thallium(III) is
formed, which forms a precipitate with periodate ion.


EXPERIMENT 5
---------------
Thallium(I) ion is fairly easily oxidized to thallium(III). In neutral aqueous
solutions, this ion hydrolyzes to a dark hydrous oxide, which forms a compact
precipitate. The dark oxide easily can be dissolved in nitric acid, such that a
colorless solution of thallium(III) nitrate is formed in nitric acid.

Thallium(III) ion forms an ochre/yellow color with ferricyanide ion, which is
stable at low pH, but at high pH this decomposes, giving a yellow solution of
ferricyanide and a dark brown suspension of hydrous thallic oxide.



End of results for 'thallousnitrate'