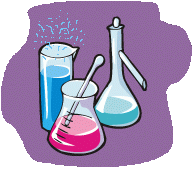 Experiments for 'cupric oxide'
Below follows a summary of all experiments, matching your search. Click one of the EXPERIMENT hyperlinks for a complete description of the experiment.

Results for 'cupric oxide':
EXPERIMENT 1
---------------
Copper(II) oxide slowly dissolves in a highly concentrated solution of citric
acid and after a while a brightly colored crystalline solid is formed, which
most likely is copper(II)citrate.



End of results for 'cupric oxide'